Teleaudiology & Telehealth Services
Here at Innovative Audiology, we are committed to providing our patients with high-quality hearing healthcare, wherever you may be. We recognize that your ability to hear and understand is much more critical than ever before, and that is why we are proud to provide teleaudiology & telehealth services in Athens, GA.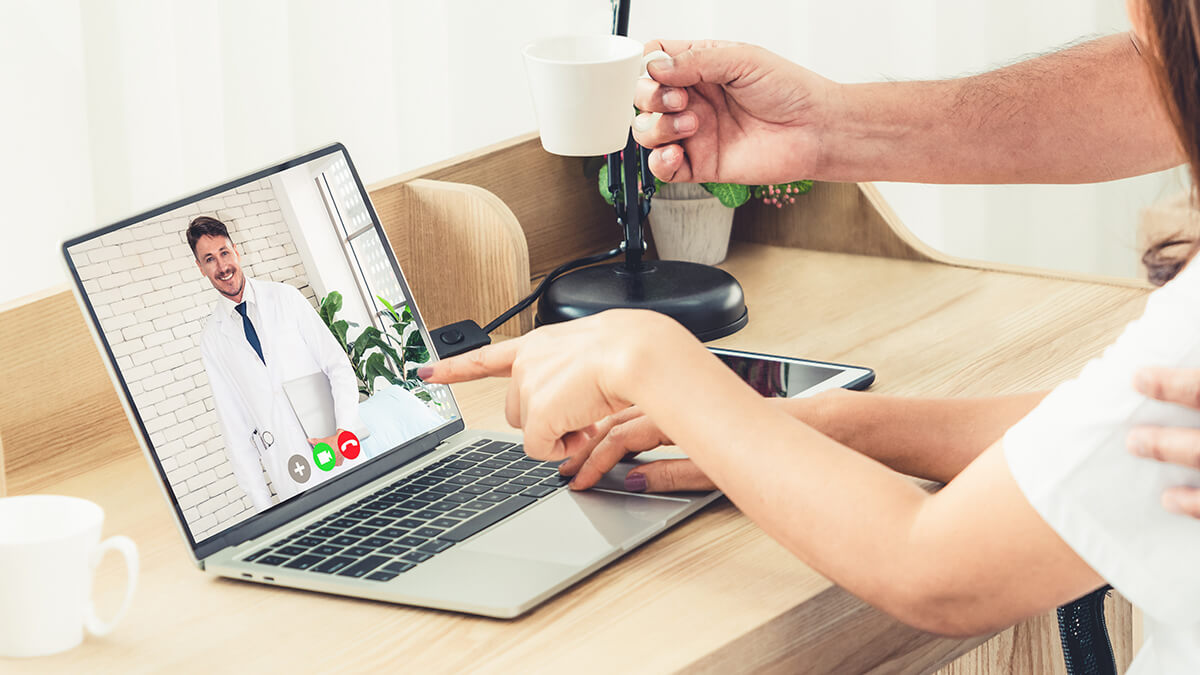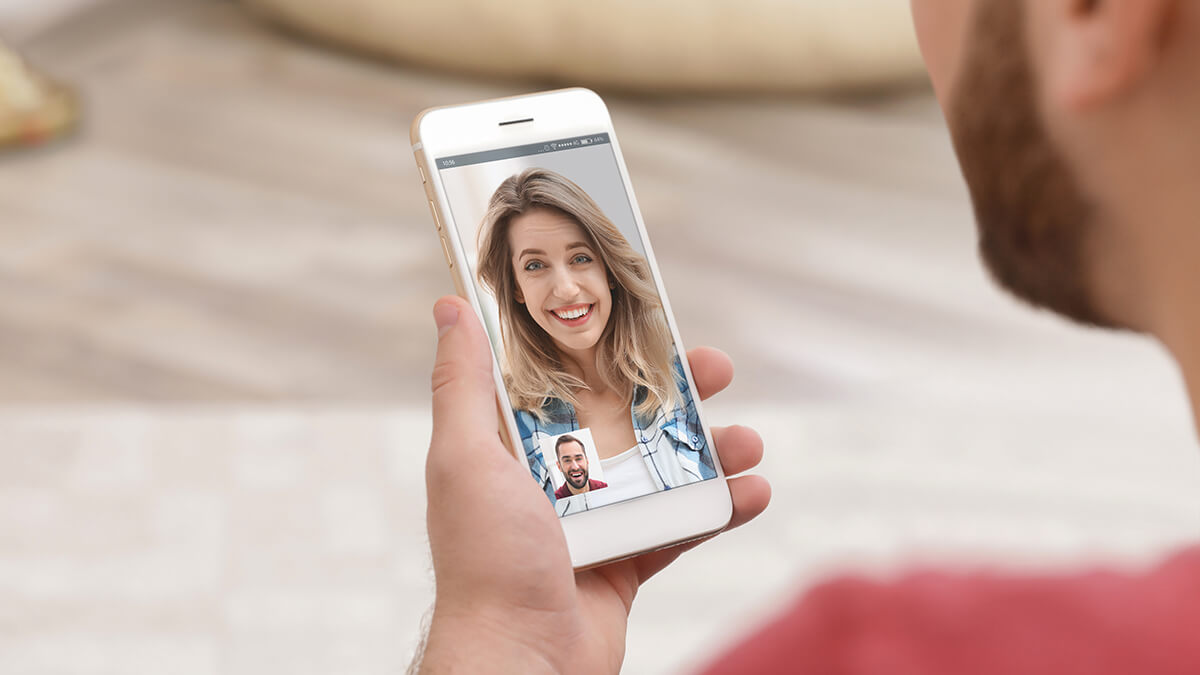 What is Teleaudiology and Telehealth?
This is a health care delivery model that enables you to access hearing care remotely. Even if you're stuck at home socially-distancing, you can still access quality hearing telehealth care. A growing number of states allow audiologists to treat patients with hearing loss and other hearing conditions remotely with telehealth.
Teleaudiology has been around for some time, but now that people around the world grapple with local and state laws regarding the COVID-19 pandemic, demand is growing steeply.
Many wearers with hearing aids also use software for their hearing aids, which act as remote controls or streamers. Now they can get much of the same hearing care through an app as they get from an in-person meeting.
Hearing Services We Provide through Teleaudiology
---
Hearing Aid Programming and Reprogramming
The technology already exists for us to communicate with you via a dedicated app for your hearing aids. We will also have easy access to your hearing aid settings without you having to visit the office. This allows us to change your hearing aid settings based on your input (via a text or call), and deliver the update via the app to your hearing aid. When the update has been approved, such changes take effect so you can check them out immediately.
Hearing Aid Assessments
Suppose you're still thinking about which hearing aid to get. In that scenario, we can store your case history online and explore the hearing and lifestyle considerations you should consider when choosing your hearing aid. We can look at the same concerns we would face-to-face, including your lifestyle, hearing loss needs, and budget.
Hearing Aid Maintenance
If you are confused about taking care of your hearing aids, we will provide you with advice via telehealth video chat. We will ensure that your hearing aids are properly cleaned and treated to ensure they work optimally.
Benefits of Teleaudiology
It's safer. During a pandemic, we understand that the safest place to be is online. If you're 60 or older, you may not want to leave the house too often. As the world struggles to cope with this virus, we should embrace any tool, such as telehealth, to access vital healthcare services while staying healthy.
At-home programming helps you adapt to new hearing aids. Adjusting the brain to new hearing aids needs retraining to process all of the sounds you needed before amplification. Apps for hearing care can help you complete simple daily exercises, such as rustling a newspaper or chatting during a family event. Such activities would allow you to practice several scenarios to get better acquainted with your new hearing aid. You can instantly give us feedback about the sound when you complete these tasks, and we can then reprogram your hearing aids accordingly.
Telehealth is more convenient. Easy on-demand care is possible – without the time and expense of an in-person visit. Many who live in remote areas, or are homebound, or can not take time off their jobs will benefit significantly from the telehealth option.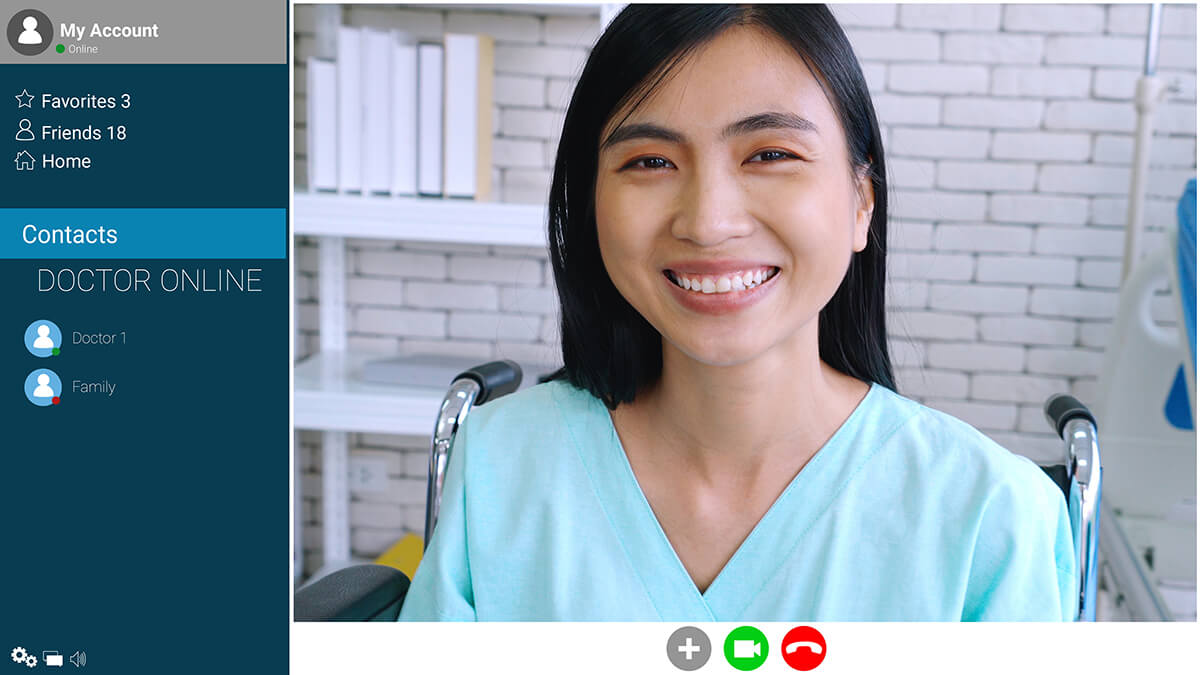 Teleaudiology from the Comfort of Your Home
 Here's what you'll need to start with teleaudiology appointments.
A laptop with a camera (preferably one that is less than 5 years old) or a smartphone with a camera

Reliable internet access

Headphones - or your Bluetooth-compatible hearing aids! 
Suppose you are already wearing hearing aids with Bluetooth wireless communication. In this situation, you will be able to attach your hearing aids directly to your smartphone or laptop's audio to achieve the highest quality of sound. 
We're excited to provide hearing telehealth services to you in an environment that suits you best. For more information or to set up a remote telehealth appointment, please contact us today.
Have Questions?
Whether you're deciding which hearing aid model is best for you or you want to learn more about the benefits of hearing treatment, we're here to help!
---